Hampshire Highlands Arts & Music Festival 2019
The Hampshire Count Arts Council invites you to come and enjoy all we have to offer in the Hampshire Highlands during our 2nd Annual Hampshire Highlands Arts & Music Festival 2019.
Spend a delightful Saturday on September 14, 2019
Listen to a wide variety of local music ranging from traditional Appalachian, Rock, Jazz, and Popular Music.
Shop for unique, one of a kind art by local artists.
See demonstrations and artists at work.
Try creating art of your own at the adult and youth creativity booths.
Join the Puppeteers in two puppet shows for kids of all ages.
Sample delicious BBQ, Burgers, Dogs, Funnel Cake and more. There is something for everyone!
Would you like to Participate in the Festival this year?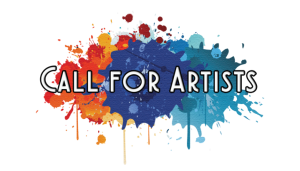 Click Here for Artist Participation Form
Click Here to Host a Booth Form
** Civic, Non-Profit, and Charitable Organizations are invited.
For additional festival information contact Charlie or Joanne Snead (304) 298-3039
Thanks to our Festival Advertisers
American Insurance Center
Eastern Building Supply, Inc
Farmhouse Studio & Market
Potomac Eagle Scenic Railroad
Romney Federal Credit Union
Loy Foundation – The Bottling Works
Tim Nichols DDS, Inc
Anderson's Corner
Art 4 Cancer
The Bank of Romney
Expressions Dance & Tumble
Fish Candy – Hand Crafted Fishing Lures
FNB Bank
Hampshire County Co-op & Market Place
Hampshire County Democratic Club
Hampshire Honey Bee Music Studios
Highland Arts Unlimited
Just Far Enough Getaway
Koolwink Motel
Lambert DrugStore
Delegate – Ruth Rowan
Sarah K. Events
Spring Valley Farm & Orchard
The River House
WV Dept of Arts, Culture and History
Friday – 09/13/2019
5 to 9 pm – Open Mic Night Competition at The River House See More
Saturday – 09/14/2019
Scheduled Events
10 am – Festival Opening Ceremonies
11 am – Puppet Show "All Hands In" See More
12 pm – Romney Middle School Chorus
1 pm – Hay Fever an Appalachian Old-Time Band See More
2 pm – Puppet Show "All Hands In" See More
3 pm – Crunchy Half Notes a local band making their mark
4 pm – Honey Bee Community Chorus
5 pm – Winning Performance from Open Mic Night Competition
6 to 8 pm – The Supper Club jazz at the Co-op See More
All Day Events
Artist Displays, Demonstrations, and Sales around the Gazebo
Multiple Musical Performances
Kids Tent – Led by the Environmental Youth Program
Community Mural Square – be a part of the creative process
Earth Art – make things from recyclables
Fun Art Experience – art for all ages from Hampshire County Public Library
Sunday – 09/15/2019
9:30 am – Hike the Ice Mountain Preserve See More
1 to 3 pm – Ducks on the South Branch a ducky race See More
Our Sponsors Help to Make it Happen!