Mark your calendars for July 18-23
HCAC is super excited to be bringing Missoula Children's Theatre to Hampshire County. The fun begins for students, grades 1-12, at 10 am, Monday, July 18 with auditions at WV Schools for the Deaf & The Blind in Romney, WV. By the end of the week, on Saturday, July 23, these students will be polished performers in a modern-day musical adaptation of Hansel and Gretel.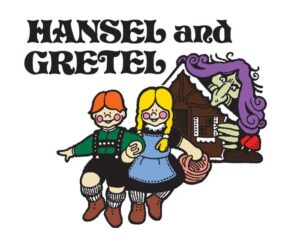 Don't miss out on this free opportunity! Open auditions will be conducted July 18 with no preparation or pre-registration needed.
Times are tough for modern-day Hank and Gretchen, 'til they find themselves deep in the wondrous Wildwood world of Hansel and Gretel. The Missoula Children's Theatre proudly presents an original musical adaptation of the Brothers Grimm age-old tale of a journey, a secret and a grand adventure. Poor Hank and Gretchen! All of their friends, off to summer camp, have left them behind. While waiting for dinner, Hank and Gretchen fall asleep and dream their way to times gone by. They wake with a start! Their clothes are so strange–and so are their names. Lost in the deep dark woods, Granny leads Hansel and Gretel on a search for the path which will lead them to better times at home. But as evening approaches and the moon rises above the trees, Hansel and Gretel are not alone! The Rascals dart from tree to tree as sweet little Wallybirds innocently munch on the cookie crumbs left as a map on the forest floor. Crafty cooks and Gingerbread Men lead our heroes to a colorful cottage concocted completely of candy and cakes, where Hansel and Gretel unravel the secret of the Wildwood Witch:
Is she bad? Or is she good? Is she wicked…? Or misunderstood?
There's music and laughter and thrills and chills. So join the fun as Hansel and Gretel's dream is mysteriously blended with real life, and the lessons of one apply to the other. You'll learn the secret of the Wildwood — but, shhh — don't tell!
Students entering grades 1-12 in the fall will have a chance to show off their acting talents in a fun, modern-day musical adaptation of Hansel and Gretel with expert guidance from 2 professional actor/directors from the Missoula Children's Theatre. This weeklong opportunity begins with auditions at 10 am to noon on Monday, July 18 in the Brannon Building on the WVSDB campus. Up to 60 students will be cast in roles with up to 4 assistant directors. The is no fee for student participation. Students must stay for the duration of the 2-hour auditions.
Pre-registration is required as space is limited and will be on a first-come, first-served basis. All who are accepted for pre-registration are guaranteed a part in the program. Attendance at the full 2-hour audition and for all scheduled rehearsals is mandatory for participation in the final two performances on Saturday, July 23 at 3 & 5:30 pm.
Following the auditions on Monday morning, all cast members will be given their rehearsal schedule for the rest of the week. Some cast members will have a 2-hour rehearsal following the auditions with a 15-minute snack break in between.
Not all students will be involved in every rehearsal session. Tuesday-Thursday rehearsals begin at 10 am with two 2-hour rehearsals with a 15-minute snack break in between. Rehearsals for the youngest cast members, those entering 1st grade through age 7, will begin on Wednesday for the remainder of the week.