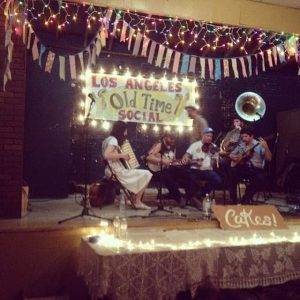 A little bit about
Ben Townsend
As a member of The Fox Hunt, Old Sledge, the Iron Leg Boys, the Hackensaw Boys, and now as a solo artist, Ben Townsend has traveled across the country and around the world spreading his take on West Virginia old-time music. He has shared the stage with acts varying from Ralph Stanley to the Henry Girls of County Donegal, Ireland to the Taiko drummers of Yamagata Prefecture, Japan.
Ben has done his best to maintain the traditions of West Virginia and Kentucky as he learned them from the likes of Dave Bing, Gerry Milnes, John Harrod and John Morris just to name a few. While his playing is well rooted in tradition, he along with the different groups he performs in manage to give a new spin to the music that keeps it refreshingly current while still honoring the past.
When not on the road Ben is also an accomplished teacher with a real ability to break down the tunes into their raw mechanics and most simple melodic forms. He has taught at Allegheny Echoes in Marlinton WV on both banjo and fiddle over the years. The same goes for Common Ground on the Hill at McDaniel college in Maryland and the Augusta heritage center in Elkins WV.
Most recently, Ben has been exploring avenues of connecting traditional music with modern, ambient and electronic music forms via digital modular synthesis and Ableton Live. He and brother Jimmy have been working on a project called Tabernacle in which they seek to combine Appalachian traditions with western classical traditions and modern technology to achieve something altogether new. Whether performing, teaching or just reminiscing and trading stories of home, Ben is well versed, casual and entertaining, his approach is unique and his impact is evolving.
Come join us and enjoy Ben in his delightful journey in all that he has to offer in the performing arts.