Bringing the Arts to Life
In Hampshire County,
West Virginia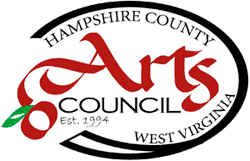 The Hampshire County Arts Council fosters the creation, presentation and enjoyment of the arts in our community.
HCAC sees the arts as an integral part of daily life. An art-rich environment enhances the quality of life for residents and visitors and encourages the development, recognition and appreciation of local performers, musicians, artists, and writers.
Up Next… see what's happening
in and around the Hampshire County Arts Community.
Missoula Children's Theatre Returns With The Secret Garden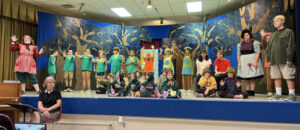 After an excellent experiences last summer with the Missoula Children's Theatre, Hampshire County Arts Council is delighted to again offer their expertise to the children of Hampshire County this July. The modern-day musical adaptation of The Secret Garden will be performed Saturday, July 22 featuring students from our community. Auditions for students grades 1-12, which require pre-registration, will be conducted on Monday, July 17 at 10AM. 50 to 60 roles will be cast, including Mistress Mary Quite Contrary, her whole household, and hilarious Canadian Geese, colorful Giant Bugs that rock, Moor animals and helpful Fireflies. Assistant directors will also be cast to aid rehearsals and for backstage responsibilities.
Two professional actors/directors from the Missoula Children's Theatre will guide the students in this joyful retelling of hope, and celebration and all good things in life. This opportunity is free to all student participants.
Pre-registration is required. Click here for registration form.
All events will be in the WV SDB Brannon Building (adjacent to Antigo Pl, between Birch and Rosemary Lanes.
Beginner Watercolor Class with Kristen Colebank
Learn basic watercolor skills while completing three watercolor paintings (two landscapes and a floral) in a three-session course with award-winning watercolor artist Kristen Colebank. Hampshire County Arts Council is presenting this course, which will meet for 2.5 hours on each of three successive Wednesday evenings, June 7, 14, and 21, starting at 5:30 p.m., in the HCAC Art Studios in the Brannon Building on the WVSDB campus in Romney. No drawing is necessary, and all supplies will be provided. Participants must be 14 or older and enrollment is limited to nine participants. Fee for the course (which covers all three meetings) will be $90. Learn more about Colebank and her artwork at https://waitesrunstudios.com. To register for the course or for more information, email classes@HampshireArts.org or call Dale at 304-834-8369.
Calling Artists for 2023 Hampshire Highlands Arts & Music Festival
If you are an artist that would like to participate in this year's festival, see further details and the Registration Form on the Festival page.
Classical & Jazz Musicians Sought for Jamming
Interested in "jamming" with other classical or Jazz musicians in the Romney area? email
music@HampshireArts.org
Art in Public Places
We are always looking for new artists and celebrating our favorites. And with the support of local businesses, you can see who is doing what at the following locations
FNB Romney, N. High St.: mixed-media paintings by Sarah Haines, thru June 5, 2023
The Bank of Romney, E. Main St.: acrylic paintings by Abbie Chiseler, thru June 6, 2023
For more music, art and fun nearby, check these venues —
The Hampshire County Co-op & Heritage Marketplace in Romney WV
The River House in Capon Bridge WV
The Cat and The Fiddle in Capon Bridge WV offers classes
The Purple Fiddle in Thomas WV
The Allegany Arts Council in Cumberland Md offers a wide variety of events.
Thank You!
The Hampshire County Arts Council sincerely thanks our faithful sponsors whose contributions allow us to offer the community many events each year.
American Insurance Center
Patty Anderson
Wendy & Roger Anderson
Anonymous Donor
The Bank of Romney
Kristen Colebank
John D'Amico
James & Janis Dodgins
FNB Bank
Pam Francis
Stephanie Fulcher
Janet & Neil Gillies

Lois Groves
Lisa & Daniel Hileman
Dottie Eddis & Lowell Hott
Steven Humphrey
Dorothy Kengla
Koolwink Motel
Lamberts Drug Store
Bonnie Long
Melissa Snell & Larry Manning
Dave Martin
Sydney & Edward Maurer

Michelle Nilssen & Dave McNally
Susie & Gil Meyer
Savanna & Clarke Morgret
Paula & Michael O'Brien
Potomac Eagle Scenic Railroad
Beth & Tim Reese
Romney Federal Credit Union
Rick Schneider
Seeds of Grace Acres
Daniel Staggers
Time to Renew Memberships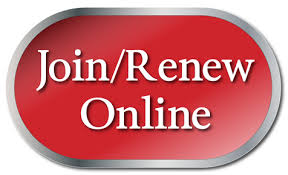 The Hampshire County Arts Council's membership year runs from April 1 through March 31 each year, with membership renewal in April. On-Line Renewal is available by clicking the Join/Renewal Online Button or mail your check to Hampshire County Arts Council, P.O. Box 624, Romney, WV 26757.
Your Donations are Appreciated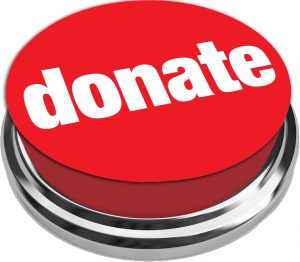 The Hampshire County Arts Council values our sponsors that are dedicated to continuing the art culture in and around Hampshire County. On-Line Donations are accepted by clicking the Donate Button or by mailing your check to Hampshire County Arts Council, P.O. Box 624, Romney, WV, 26757.