Bringing the Arts to Life
In Hampshire County,
West Virginia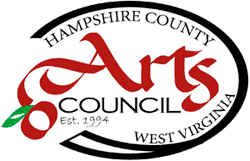 The Hampshire County Arts Council fosters the creation, presentation, and enjoyment of the arts in our community.
HCAC sees the arts as an integral part of daily life. An art-rich environment enhances the quality of life for residents and visitors and encourages the development, recognition, and appreciation of local performers, musicians, artists, and writers.
Up Next… see what's happening in and around the Hampshire County Arts Community.
The Hampshire County Arts Council wants to bring some cheer in this not-so-normal Holiday Season. We are working along side other organizations to start a new tradition of Winterfest that we hope will continue to grow each year.
Here are some of the highlight of Winterfest 2020:
At the Hampshire Co. Marketplace & Co-op – Nov 27 to Nov 29 – The Winterfest Celebration will begin with the Bringing Of The Greens. Wreaths and Garland will be made from fresh greenery to spruce up the town. Come and bring some greens and see how it's done. If interested in helping contact Mary Fulloon at mfmarywho@gmail.com
At the Old Court House – Nov 30 to Dec 4 – In addition to the wonderful decorations that we come to enjoy every year, we are working with the Town of Romney and the General Federation Women's Club (GFWC) of Romney to add more lights to the courthouse. A live tree will be decorated and additional Greens will be added from the Bringing of the Greens. If interested in helping contact Julie Cook at designjc2@gmail.com
Around Hampshire County – During the Month of December – There are various activities throughout the county that the whole family can enjoy safely. Tree Decorating in Capon Bridge and a Tree Lighting in Romney followed by an Open House event to be held that evening. There's Elf Hunts with prizes, larger than life Giant Greeting Cards, County Wide Home Decorating Contest…. and so much more!!!
During all Winterfest activities we ask that you practice safe distancing, mask waring, and hand washing to keep you and your neighbors safe.
Thank you.
Check out the EVENTS CALENDAR for more info…
Working Together to Bring a Little Light and Festivities to our Community
The River House, along with Hampshire County Arts Council, is inviting all businesses and residents to light up Hampshire County this Christmas Season!
String up them lights, decorate your home and business, your windows and yard!
Join the Elf Hunt at local businesses in Augusta, Slanesville, and Capon Bridge. This event is being sponsored by The River House and will include twenty-one elves to find between Nov 27th and Dec 19th. Submit your findings for a chance to win a Basket of Holiday Goodies.
CLICK HERE to print the Elf Hunt Card
There's a county-wide decorating contest which is open to the public at no charge. Just submit your photos and win!!!
Check out the EVENTS CALENDAR for more info…
Something Deserving Applause !!!
Nathan Wilson, a recipient of the 2020 Hampshire County Arts Council Scholarship, was recently awarded a First Prize in the Great Composers Competition this year. A series of international music competitions for young performs conducted online by video recording took place earlier in 2020. After a pre-screening in the preliminary round, Wilson's performance of 'The Great Train Race' by Ian Clarke secured him the First Place Award in The Art of Winds & Percussion division.
Wilson is a music major at West Virginia University and is a two-time recipient of Hampshire County Arts Council's Scholarship for college students pursuing an arts degree. He plays a wide variety of musical instruments and has been participating in band, jazz band and other musical ensembles. His plan is to get a degree in Music Education to become a school band director and music teacher.
Art in Public Places
Time to Renew Memberships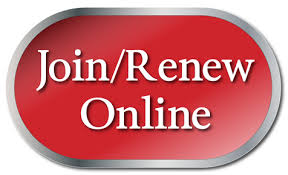 The Hampshire County Arts Council's membership year runs from April 1 through March 31 each year, with membership renewal in April. On-Line Renewal is available by clicking the Join/Renewal Online Button or mail your check to Hampshire County Arts Council, P.O. Box 624, Romney, WV 26757.
Your Donations are Appreciated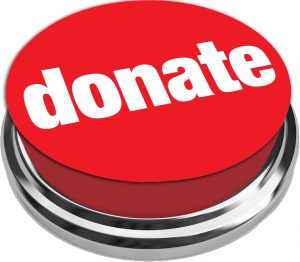 The Hampshire County Arts Council values our sponsors that are dedicated to continuing the art culture in and around Hampshire County. On-Line Donations are accepted by clicking the Donate Button or by mailing your check to Hampshire County Arts Council, P.O. Box 624, Romney, WV, 26757.
Thank You!
The Hampshire County Arts Council sincerely thanks our faithful sponsors whose contributions allow us to offer the community many events each year.
The Bank of Romney
FNB Bank
Dottie Eddis & Lowell Hott
Daniel Staggers
Dot & Bill Calvert
Gail Borchers

Robert Q. Hott
Tim & Beth Reese
Wendy & Roger Anderson
Sydney & Edward Maurer
Koolwink
Ruth & Tom Rowan