Bringing the Arts to Life
In Hampshire County,
West Virginia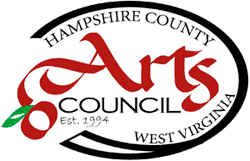 The Hampshire County Arts Council fosters the creation, presentation, and enjoyment of the arts in our community.
HCAC sees the arts as an integral part of daily life. An art-rich environment enhances the quality of life for residents and visitors and encourages the development, recognition, and appreciation of local performers, musicians, artists, and writers.
Up Next… see what's happening in and around the Hampshire County Arts Community.
CAPS
College Arts Program Scholarship
Application Submissions Extended until
APRIL 30th …
CLICK HERE for Application Form
For additional information please contact Ibi Hinrichs at hcacsp@hampshirearts.org
Spring Concert Series
Presented by the Hampshire County Arts Council
sponsored in part by WV Department of Arts, Culture, and History
This concert series will be hosted by local musician and recording engineer Ben Townsend. He will perform alongside special guests including Jim Townsend, Charles Wesley Godwin, and Levi Houston Sanders.
* Saturday March 13, 2021 – Songs with a Sense of Place
Missed the concert…. CLICK HERE for the Facebook Live Performance
* Saturday April 10, 2021 – The Tabernacle Project
Missed the concert…. CLICK HERE for the Facebook Live Performance
Next up….
* Saturday May 15, 2021 – Stories of our Best-Loved Tunes
Featuring Levi Houston Sanders and Ben Townsend LIVE at the Bottling Works at 7:30 pm
Advanced Tickets $10 – HCAC Members
Advanced Tickets $12 – Non-HCAC Members
Please note the Governor's recent executive order has clarified that this type of concert may proceed in person when following WV guidelines! We are thrilled to offer you these long awaited live performances when possible.
Read a little about Ben's Bio Click Here. Hope you can make it!
Save The Date – The Festival is ON!!!
Hampshire Highlands Arts & Music Festival 2021
All Day on Saturday, September 11th
CLICK HERE for Artist Participation Form
Submit forms by May 15th to be included in the Festival Booklet. All participation forms should be submitted by August 15, 2021.
Autumn is a second spring when every leaf is a flower… – Albert Camus
The art show dates have changed to a second spring also …
Autumn Fine Arts Show 2021
* At least 8 prizes will be awarded
* Entries Accepted on October 9th
* Expanded Media and Submission Coverage
Time to Renew Memberships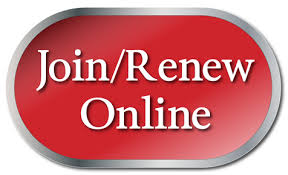 The Hampshire County Arts Council's membership year runs from April 1 through March 31 each year, with membership renewal in April. On-Line Renewal is available by clicking the Join/Renewal Online Button or mail your check to Hampshire County Arts Council, P.O. Box 624, Romney, WV 26757.
Your Donations are Appreciated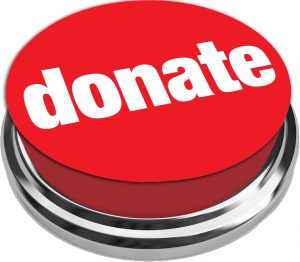 The Hampshire County Arts Council values our sponsors that are dedicated to continuing the art culture in and around Hampshire County. On-Line Donations are accepted by clicking the Donate Button or by mailing your check to Hampshire County Arts Council, P.O. Box 624, Romney, WV, 26757.
Thank You!
The Hampshire County Arts Council sincerely thanks our faithful sponsors whose contributions allow us to offer the community many events each year.
The Bank of Romney
FNB Bank
Dottie Eddis & Lowell Hott
Daniel Staggers
Janet & Neil Gillies
Lisa & Daniel Hileman
Bonnie Long
Dot & Bill Calvert
Gail Borchers

Robert Q. Hott
Linda & Gary Hill
Carol & Mike Shaw
Beverly Steele
Melissa Snell & Larry Manning
Wendy & Roger Anderson
Sydney & Edward Maurer
Koolwink
Tim & Beth Reese
Ruth & Tom Rowan
Susie & Gil Meyer