Bringing the Arts to Life
In Hampshire County,
West Virginia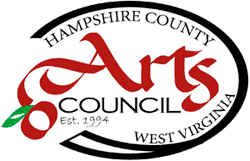 The Hampshire County Arts Council fosters the creation, presentation and enjoyment of the arts in our community.
HCAC sees the arts as an integral part of daily life. An art-rich environment enhances the quality of life for residents and visitors and encourages the development, recognition and appreciation of local performers, musicians, artists, and writers.
Up Next… see what's happening
in and around the Hampshire County Arts Community.
Mark Sept 10 on Your Calendar for the

Click here to check out the festival program booklet online and visit the Festival page for details.
The 4th Annual Hampshire Highlands Arts & Music Festival Saturday, September 10 in Romney, WV, is the place to find a lively mix of art, live local musicians, dancers and puppeteers, environmental demonstrations and hands-on activities, a Plein Air "Quick Draw" Competition and sale, and delectable choices to eat. Visitors from far and wide come to buy original work from local artists, knowing they will find great values and exceptional art.
Registration for Artists (still open). Application for Artists New to the Festival.
Local Students Performed Hansel & Gretel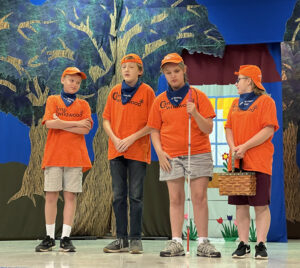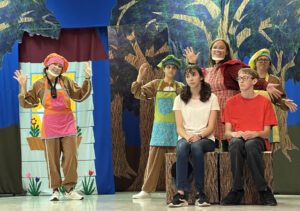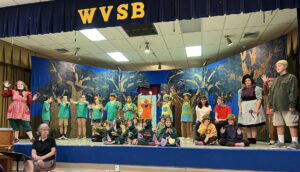 Missoula Children's Theatre offered a wonderful free opportunity for Hampshire County children to participate in a production of the classic tale, Hansel & Gretel. Students were able to show off their acting talents in a fun, modern-day musical adaptation of the classic tale, with expert guidance from 2 professional actor/directors, wrapping up with two performances July 23.
The Missoula Children's Theatre residency was presented locally by the Hampshire County Arts Council with support from the Nora Roberts Foundation, Hampshire County Community Foundation/Eastern WV Community Foundation, and WV Dept. of Arts, Culture, and History.
For more information call Joanne Snead at 304-298-3039.
We are always looking for new artists and celebrating our favorites. And with the support of local businesses, you can see who is doing what at the following locations –
Acrylic paintings by Victoria Pendragon, thru Sept. 7, FNB Bank, 105 N. High St., Romney, WV
And click here to see how you can participate. Join the community of artists.
For more music, art and fun nearby, check these venues —
The Hampshire County Co-op & Heritage Marketplace in Romney WV
The River House in Capon Bridge WV
The Cat and The Fiddle in Capon Bridge WV offers classes
The Purple Fiddle in Thomas WV
The Allegany Arts Council in Cumberland Md offers a wide variety of events.
Thank You!
The Hampshire County Arts Council sincerely thanks our faithful sponsors whose contributions allow us to offer the community many events each year.
American Insurance Center
Patty Anderson
Wendy & Roger Anderson
Anonymous Donor
The Bank of Romney
Kristen Colebank
John D'Amico
James & Janis Dodgins
FNB Bank
Pam Francis
Stephanie Fulcher
Janet & Neil Gillies
Lois Groves
Lisa & Daniel Hileman
Dottie Eddis & Lowell Hott
Steven Humphrey
Dorothy Kengla
Koolwink Motel
Lamberts Drug Store
Bonnie Long
Melissa Snell & Larry Manning
Dave Martin

Sydney & Edward Maurer
Michelle Nilssen & Dave McNally
Susie & Gil Meyer
Savanna & Clarke Morgret
Paula & Michael O'Brien
Potomac Eagle Scenic Railroad
Beth & Tim Reese
Romney Federal Credit Union
Rick Schneider
Seeds of Grace Acres
Daniel Staggers
Time to Renew Memberships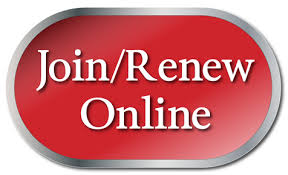 The Hampshire County Arts Council's membership year runs from April 1 through March 31 each year, with membership renewal in April. On-Line Renewal is available by clicking the Join/Renewal Online Button or mail your check to Hampshire County Arts Council, P.O. Box 624, Romney, WV 26757.
Your Donations are Appreciated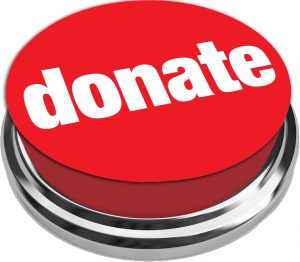 The Hampshire County Arts Council values our sponsors that are dedicated to continuing the art culture in and around Hampshire County. On-Line Donations are accepted by clicking the Donate Button or by mailing your check to Hampshire County Arts Council, P.O. Box 624, Romney, WV, 26757.