Bringing the Arts to Life
In Hampshire County,
West Virginia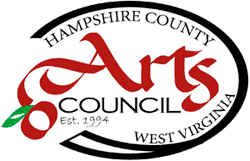 The Hampshire County Arts Council fosters the creation, presentation and enjoyment of the arts in our community.
HCAC sees the arts as an integral part of daily life. An art-rich environment enhances the quality of life for residents and visitors and encourages the development, recognition and appreciation of local performers, musicians, artists, and writers.
Up Next… see what's happening
in and around the Hampshire County Arts Community.
Arts Council Finds a Home
The Hampshire County Arts Council, founded in 1994, has long been known for its concerts, celebrating local musicians as well as bringing a diversity of performers from further afield. Offerings including classical music and steel-drum bands (remember the belly dancer one summer?), have enhanced the local arts scene.
Arts Council activities include the Hampshire Highlands Arts and Music Festival held the second weekend in September, the Spring Fine Arts Show in March, the Romney Project murals, Art in Public Places and the annual Words of Love with Cookies. Delayed due to covid, the Missoula (Montana) Children's Theater finally made it to Romney this last summer with an entertaining and surprising version of Hansel and Gretel, with many local children in the cast. Joanne Snead, the project coordinator says, "We are planning for their return this coming summer with their version of The Secret Garden."
More recently, there has been an increased interest in offering classes for all of the arts. When the Board of Directors heard that the Brannon Building on the WV Schools for the Deaf and Blind campus might become available for outside use, they began negotiations for classrooms. Happily, a lease was signed recently for 4 of the rooms and the New Year will bring a flurry of activity setting up the rooms and finding teachers and students (of all ages).
Ideas for classes include painting, drawing, sculpture, papier-mâché, paper-making, kite-making (and flying), fiber arts (weaving, spinning, quilt-making, knitting, embroidery and more), writing workshops, music lessons, dance, photography, quilling, alcohol ink art, seasonal decorations, basket-making, theatre, …
Just one of the ideas being thought about is to have a corner where art can be created from "trash," especially bottles and cans, as well as recycling paper into woven baskets, decoupage and more.
There will also be times that people can gather to visit, work on art projects, make music, meet artists and make friends.
One of the projects created already is an Art Club for students in grades 4-12. Robin Pancake, one of the founders of the HCAC (along with Shari Gallery who is still involved as the Webmaster), started the club last March with students from the WVSDB and the home and public schools. "It has been amazing to see the talent and imagination of these young students," shares Robin, who is known to many in the county from her years of teaching art at Hampshire High. "We will be evolving the Club program a little to adjust to the interest and abilities of the students. And we will be expanding offerings to include more advanced classes for school students."
"We are looking for people who would like to teach or learn any and all of the arts," notes Dale Brady, president of the Board. "Dream the Big Dream and let us know what you would like to explore."
While teachers are being found, people who want to learn a particular art could form a class and study on their own. There are many sources now between books and YouTube to teach oneself, and working together with others can be very rewarding.
If anyone would like to share their art through teaching or knows someone who would, please email classes@HampshireArts.com. Also, people who would like to learn about a particular art can send an email so the Project Manager can look for the appropriate teacher.
See you in the New Year!
Call For Artists Plan for Spring 2023 Fine Arts Show
The 2023 SPRING Fine Arts Show is open to all U.S. artists age 18 and older. All original work is eligible if it has never been submitted to a judged Hampshire County Arts Council event. Click for details. Click for PDF Entry Form.
Art in Public Places
We are always looking for new artists and celebrating our favorites. And with the support of local businesses, you can see who is doing what at the following locations
FNB Romney, N. High St. : Kristen Colebank watercolors, Jan. 11-Feb. 22, 2023
The Bank of Romney, E. Main St.: V. Lynn Moore, mixed media works, Jan. 13-Feb. 24, 2023
For more music, art and fun nearby, check these venues —
The Hampshire County Co-op & Heritage Marketplace in Romney WV
The River House in Capon Bridge WV
The Cat and The Fiddle in Capon Bridge WV offers classes
The Purple Fiddle in Thomas WV
The Allegany Arts Council in Cumberland Md offers a wide variety of events.
Thank You!
The Hampshire County Arts Council sincerely thanks our faithful sponsors whose contributions allow us to offer the community many events each year.
American Insurance Center
Patty Anderson
Wendy & Roger Anderson
Anonymous Donor
The Bank of Romney
Kristen Colebank
John D'Amico
James & Janis Dodgins
FNB Bank
Pam Francis
Stephanie Fulcher
Janet & Neil Gillies

Lois Groves
Lisa & Daniel Hileman
Dottie Eddis & Lowell Hott
Steven Humphrey
Dorothy Kengla
Koolwink Motel
Lamberts Drug Store
Bonnie Long
Melissa Snell & Larry Manning
Dave Martin
Sydney & Edward Maurer

Michelle Nilssen & Dave McNally
Susie & Gil Meyer
Savanna & Clarke Morgret
Paula & Michael O'Brien
Potomac Eagle Scenic Railroad
Beth & Tim Reese
Romney Federal Credit Union
Rick Schneider
Seeds of Grace Acres
Daniel Staggers
Time to Renew Memberships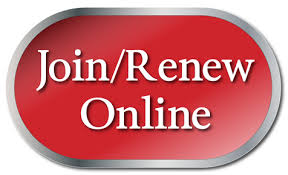 The Hampshire County Arts Council's membership year runs from April 1 through March 31 each year, with membership renewal in April. On-Line Renewal is available by clicking the Join/Renewal Online Button or mail your check to Hampshire County Arts Council, P.O. Box 624, Romney, WV 26757.
Your Donations are Appreciated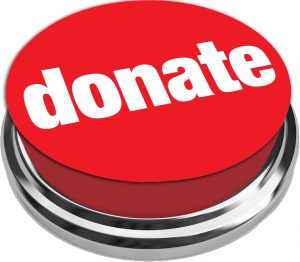 The Hampshire County Arts Council values our sponsors that are dedicated to continuing the art culture in and around Hampshire County. On-Line Donations are accepted by clicking the Donate Button or by mailing your check to Hampshire County Arts Council, P.O. Box 624, Romney, WV, 26757.