Bringing the Arts to Life
In Hampshire County,
West Virginia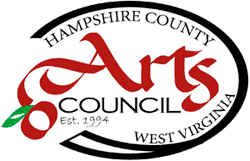 The Hampshire County Arts Council fosters the creation, presentation, and enjoyment of the arts in our community.
HCAC sees the arts as an integral part of daily life. An art-rich environment enhances the quality of life for residents and visitors and encourages the development, recognition, and appreciation of local performers, musicians, artists, and writers.
Up Next… see what's happening in and around the Hampshire County Arts Community.
Artists and Heritage Skills Directory
Interested in offering your heritage, life, or artistic skills to instruct or accept commissions from others?
We are developing a directory of people who are willing to teach others or take commissions.
If you have an art, heritage, or life skill to share, sign up. We will prepare the directory and have it available online at the HCAC and Hampshire County Co-op web and FB pages as well as hard copies in different locations in the county. No fees to HCAC or the Hamp. Co. Co-op are necessary.
For ON-LINE FORM or PDF DOCUMENT Submission
Autumn Fine Arts Show 2021
Another fantastic gathering of local artists!!!
This year the following artist lead the group:
First Place – Ibi Hinrichs
Second Place – Dustin Davis
Third Place – Joe Gainer
Honorable Mentions:
Joanne Snead – Christa Lemons – Deborah Gay
Barbie Hillenbrand – Milinda Jensen – Linda Hill
Peoples Choice:
Hailey Yommer
A special thanks to Ibi Hinrichs and her team for putting together another enjoyable event, and our artist juror Sally Myers for taking the time to be part of our show.
Check out the Youtube Video of Juror Sally Myers
Thank You!
The Hampshire County Arts Council sincerely thanks our faithful sponsors whose contributions allow us to offer the community many events each year.
American Insurance Center
Wendy & Roger Anderson
The Bank of Romney
Dot & Bill Calvert
Sarah Evans
Cheryl & Ed Ferguson
FNB Bank
Janet & Neil Gillies
Lois & Dean Hagerty
Lisa & Daniel Hileman
Linda & Gary Hill
Dottie Eddis & Lowell Hott
Robert Hott
Dorothy Kengla
Koolwink
Bonnie Long
Priscilla Lemaster
Melissa Snell & Larry Manning
Alona & Bill Martin
Sydney & Edward Maurer
Michelle Nilssen & Dave McNally
Susie & Gil Meyer
Marion Mich
Savanna & Clarke Morgret
Paula & Michael O'Brien
Mica Perry
Beth & Tim Reese
Kathryn & Erik Rosa
Ruth & Tom Rowan
Carol & Mike Shaw
Daniel Staggers
Beverly Steele
Time to Renew Memberships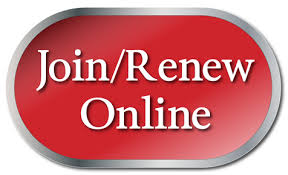 The Hampshire County Arts Council's membership year runs from April 1 through March 31 each year, with membership renewal in April. On-Line Renewal is available by clicking the Join/Renewal Online Button or mail your check to Hampshire County Arts Council, P.O. Box 624, Romney, WV 26757.
Your Donations are Appreciated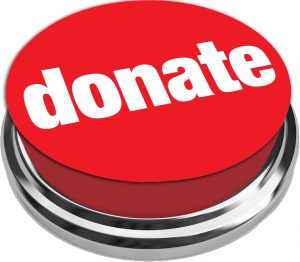 The Hampshire County Arts Council values our sponsors that are dedicated to continuing the art culture in and around Hampshire County. On-Line Donations are accepted by clicking the Donate Button or by mailing your check to Hampshire County Arts Council, P.O. Box 624, Romney, WV, 26757.